Remembering Iconic Jeweler, Evander Preston
Evander Preston passed away on September 14, 2019.  He was 84 years old. 
Often described by press as eccentric, he truly was unconstrained.  
He made headlines for the gold jewelry he hammered and gourmet dinner parties he hosted for A-listers and misfits alike. 
And he was spontaneously generous.  On a whim, he'd give away beer he brewed and jewelry he crafted.  During holiday time, he'd spread Christmas cheer by passing out top-shelf bourbon and cigars to homeless people in the park.
The first time Greg Hunsinger met Preston at Evander Preston Gallery in Pass-a-Grille, several years ago, he didn't leave empty handed.
Preston gave him an earful of his wisdom and a few parting gifts. Some scraps of silver, a bench vice and an anvil. 
The anvil was an heirloom, it's surface scarred from the hammer strikes made by generations of Preston family metalsmiths.
"Anybody who can do work like this deserves to have this anvil," Preston said, admiring the craftsmanship of Hunsinger's latest work at the time.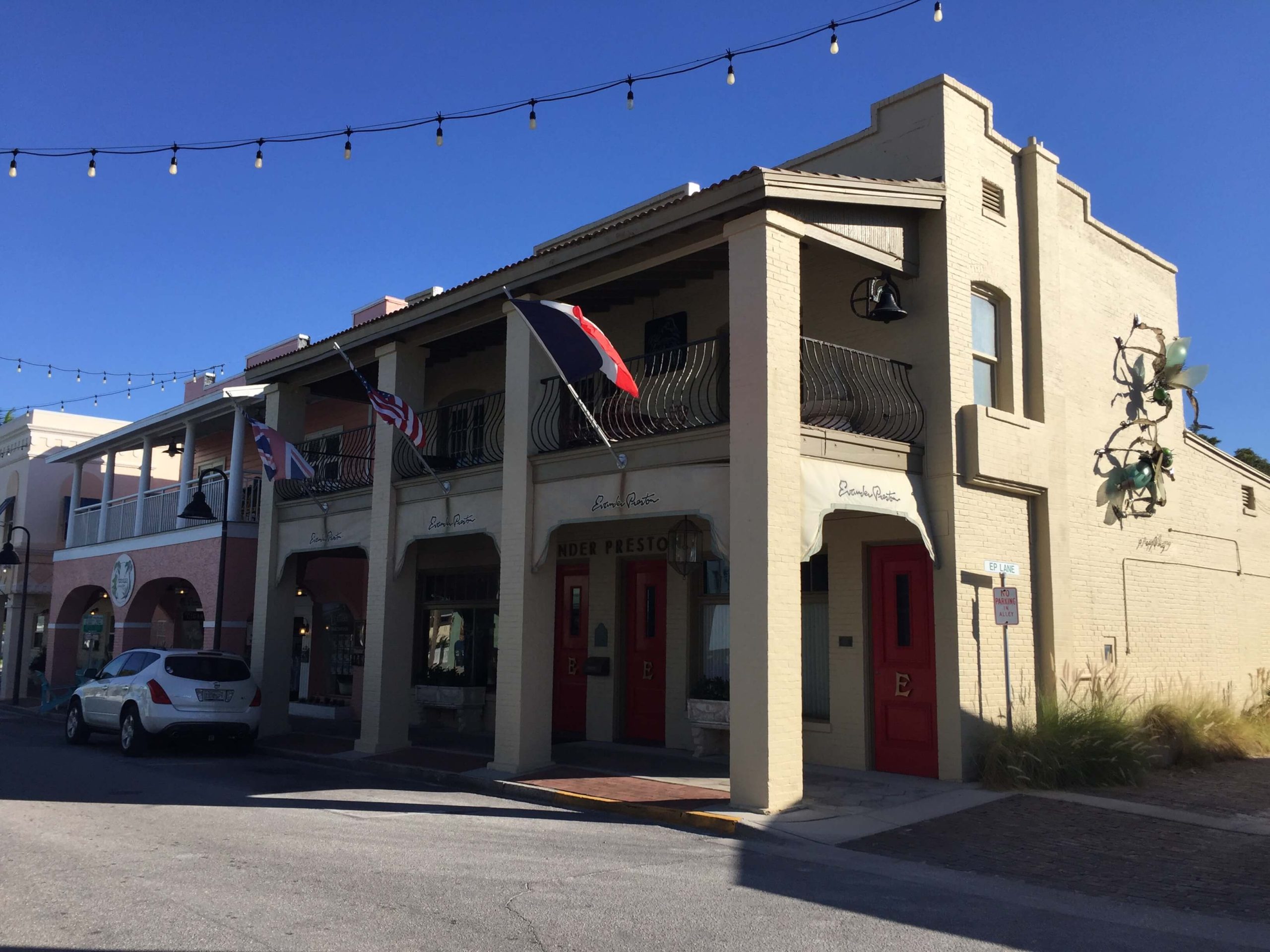 Inside the Evander Preston Gallery
There was a lot to look at inside the Evander Preston Gallery that day. 
Beyond the iconic red doors, an eclectic mix of classic and kooky treasures filled every inch of the restored, historic building where Preston worked and resided.
There were the usual things you'd expect to see in any jewelry store, like glass cases filled with Preston's signature hammered gold and silver designs.
But unusual hidden gems were waiting to be discovered around every corner. 
There were toys and tools made of gold including a train set, gardener's fork and spade; and offbeat sculptures and nutty novelties galore.  
Who would think of making a phone booth out of a coffin that is meant for calling Miles Davis? Preston would.  His gallery was a reflection of his true, nonconformist nature.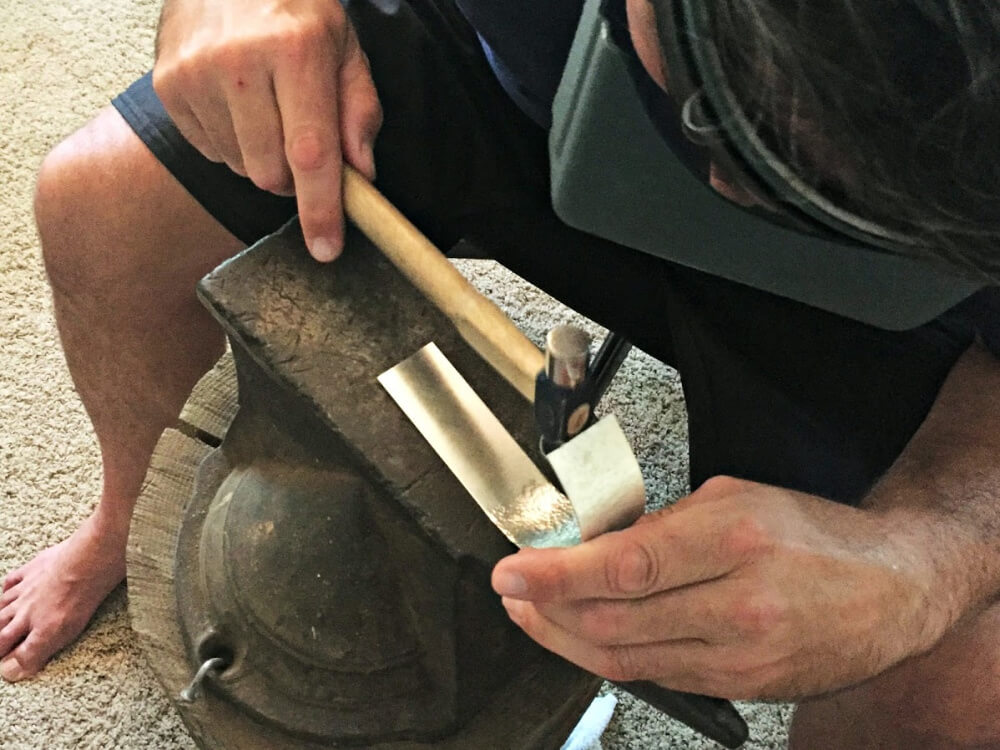 Two Metal Heads Talking Shop
Although he was known for his high profile celebrity clientele, including Carl Reiner, Lauren Bacall and Jimmy Buffett, Preston was reclusive.  In fact, he told Hunsinger he was down to about six people he would socialize with. 
That's why it was such a surprise that he welcomed Hunsinger, a total stranger, into his home that day.
Hunsinger had stopped by with a sterling silver skull bracelet he'd just made.  Thinking they might carry some of his pieces on consignment, he wanted to show Preston's staff. 
He walked in and showed the man at the counter the hand sculpted piece.
"Can I take this to show it to someone?" the man said.  
Hunsinger agreed.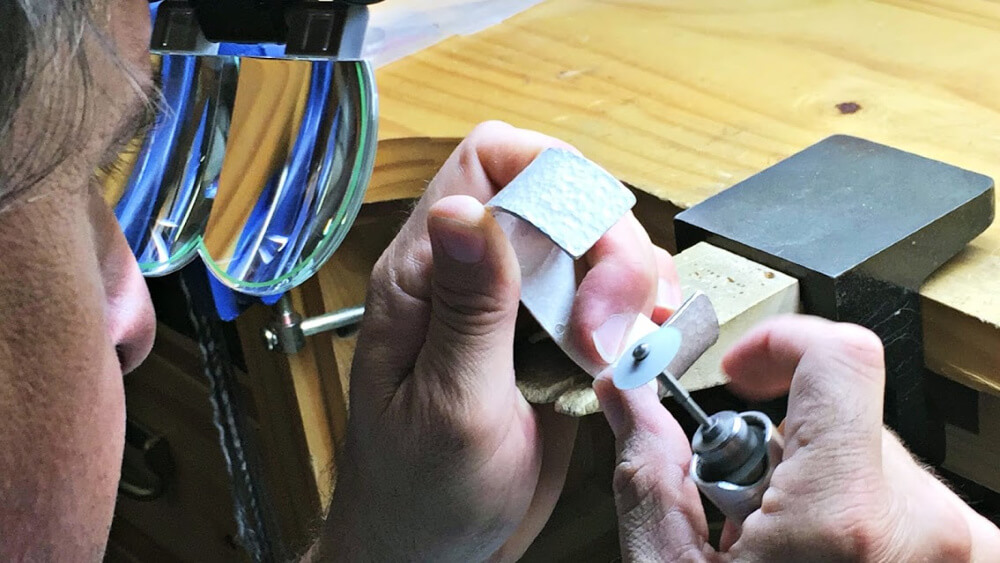 A few minutes later, he returned. 
"Evander's coming out to talk to you," he said, as he flipped the sign on the door to signal the store was now closed.  "He doesn't come out to talk to anyone…ever," he said as he bolted the doors locked and drew the curtains closed in preparation for Preston's arrival.
Hunsinger had visited the gallery before, but he'd never actually seen Preston. He'd only caught glimpses of a shadowy figure lurking behind the velvety, beaded curtain that separated the gallery from Preston's private living quarters.  
The gallery was dark. Just a dim light emanated from the jewelry cases.
Like a king taking his throne, Preston entered the darkened gallery and sat down in the center of the room in a regal antique chair. 
Preston was thin and tall – maybe 6'3".
His gray hair was long and shaggy. He wore a belly-length, wizardly beard.
His worn-in, baggy blue jeans and t-shirt were paint stained. 
His gangly arms were adorned with paint splattered bracelets, hammered in his signature style. 
In his hands, he held Hunsinger's bracelet.  
"How much do you want for this?" Preston asked.
Hunsinger explained that the piece was already spoken for, and wasn't for sale.
"Are you an artist?" Preston said.
"No," Hunsinger said.  "I just like working with metal.  I like making pieces for people who appreciate it."
Preston nodded in approval.  
"People who think they're artists, usually aren't," Preston said. And with that, he invited Hunsinger on a tour of the home he'd lived in for more than 30 years.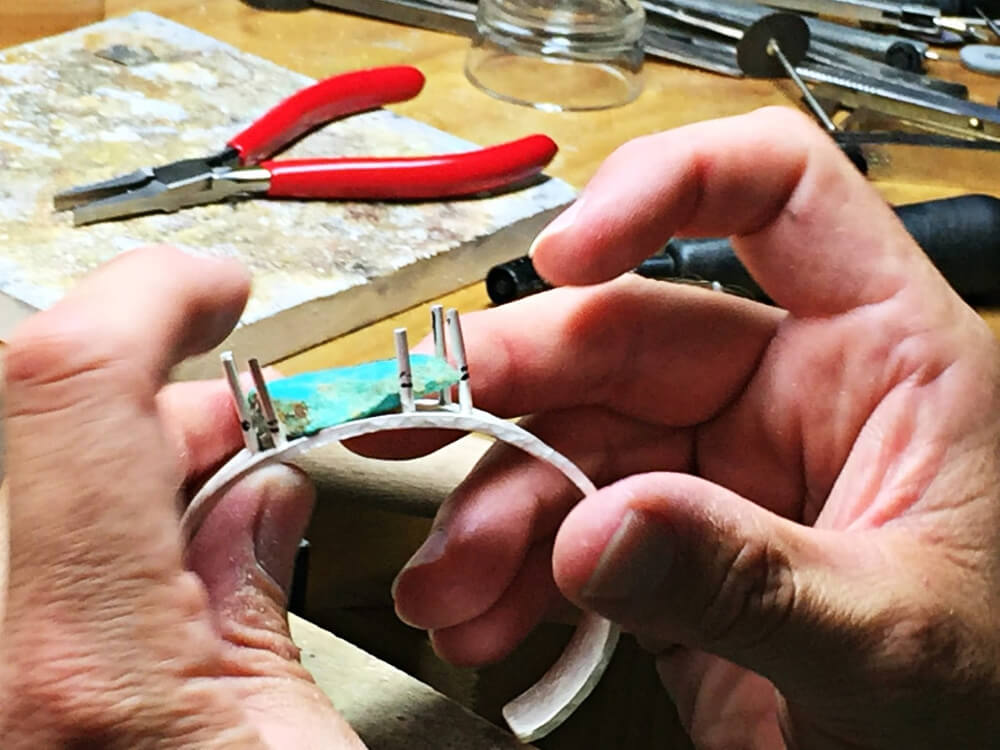 Beyond the Velvet Rope
With Preston's staff standing guard by the front door, Hunsinger accompanied Preston to the invitation-only side of the velvet rope. 
Behind the scenes, there was just as much quirky eye candy as there was in the gallery itself.
Down a narrow hallway to the kitchen, clocks on the wall displayed the local times of some of Preston's favorite places: Paris, Morocco and of course, Pass-a-Grille.
And through the glass double doors from the kitchen, down a path through a small courtyard, was Preston's workshop, brimming with tools and supplies for metal working and painting, and works of art in progress. 
Anvils, rolling mills, vices and racks of hammers in different sizes and shapes filled the room.  Many of them were from Preston's family, who made their own hammers, anvils and metalworking tools and brought them over from Wales.
They talked about Preston's travels, love of cooking and days of entertaining his VIP clients.  
But mostly they talked shop.
Preston said he never really considered himself to be a jeweler.  He thought of himself as a metal worker. With his health in decline, he couldn't do the metal work anymore, so he took up painting.
Over the years since that day, Hunsinger has had the privilege of doing several personal jewelry repairs and commissions to craft custom pieces for Preston and his wife.
Hunsinger handcrafted this one-of-a-kind sterling silver bracelet for Preston using the anvil and tools Preston gave him that first day they met.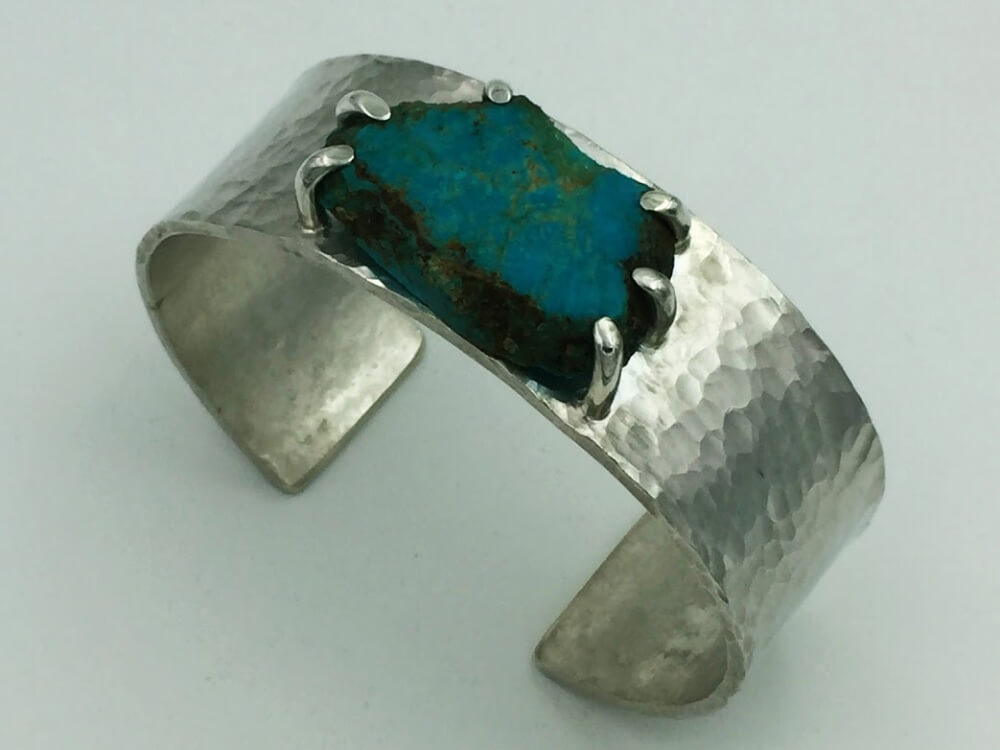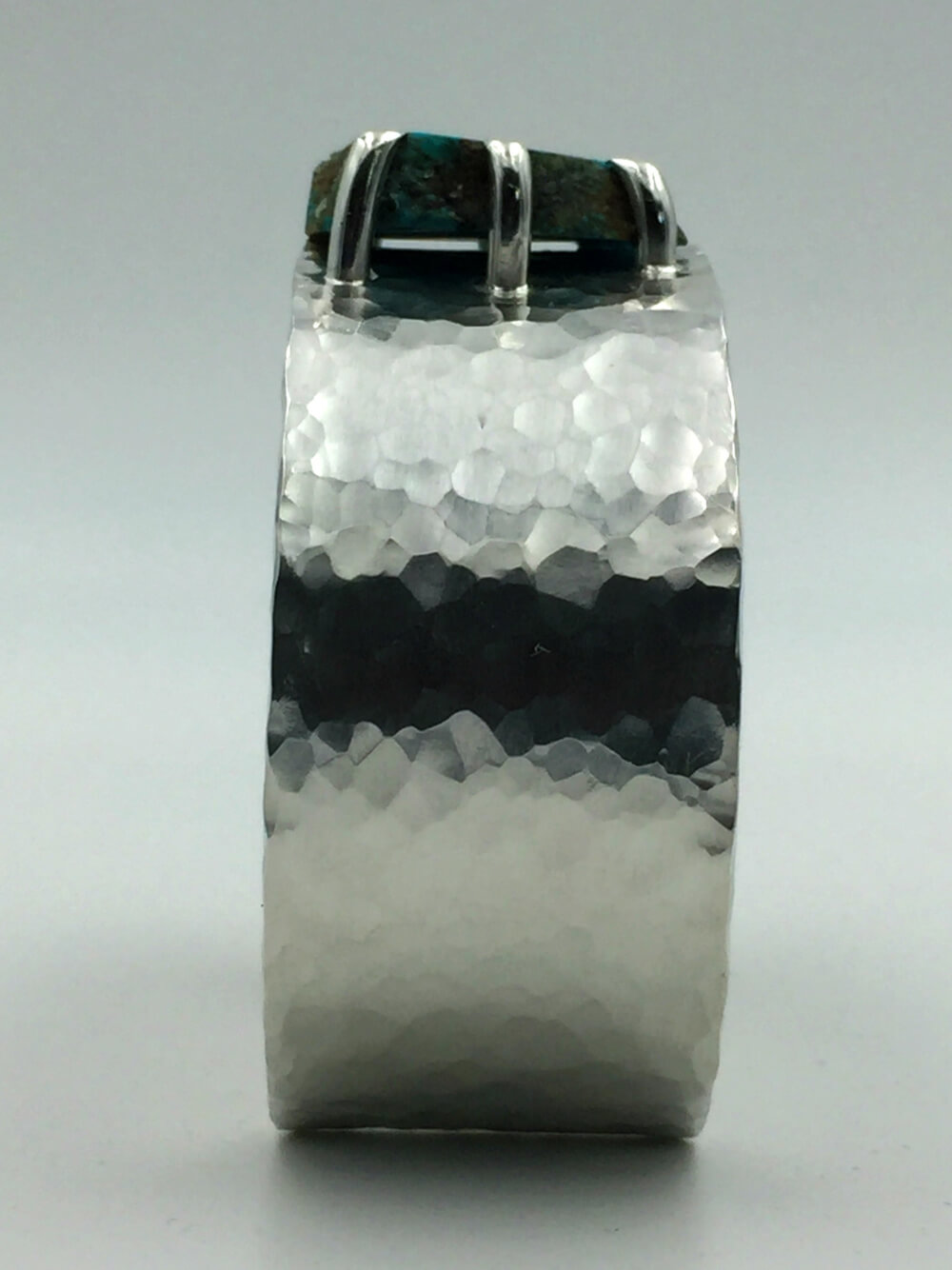 Peston's Memory Lives On
The memory of Preston lives on in the things he crafted and the legendary stories of his colorful life.
If you find yourself watching a stage performance at Jannus Live, look over your shoulder at the sound booth.  You just might see a life-sized cardboard cut out of Evander and his buddy Eddie peeking out the window. They look like a Hells Angels version of Statler and Waldorf, the pair of old hecklers who forever occupied the Muppet Show balcony; holding court in the best seats in the house.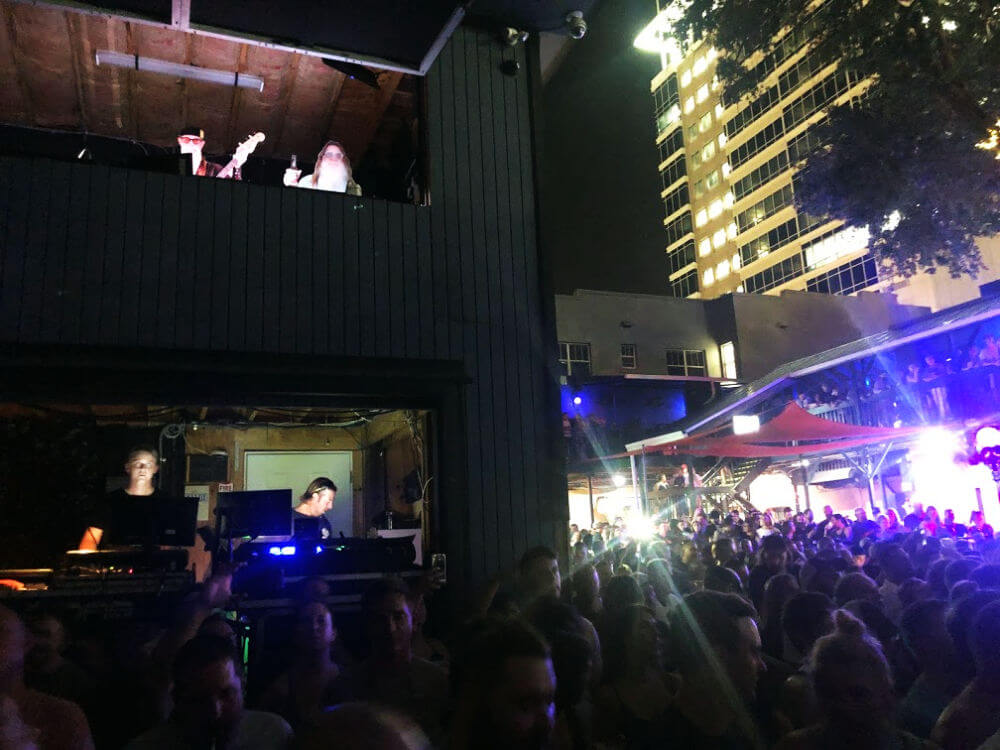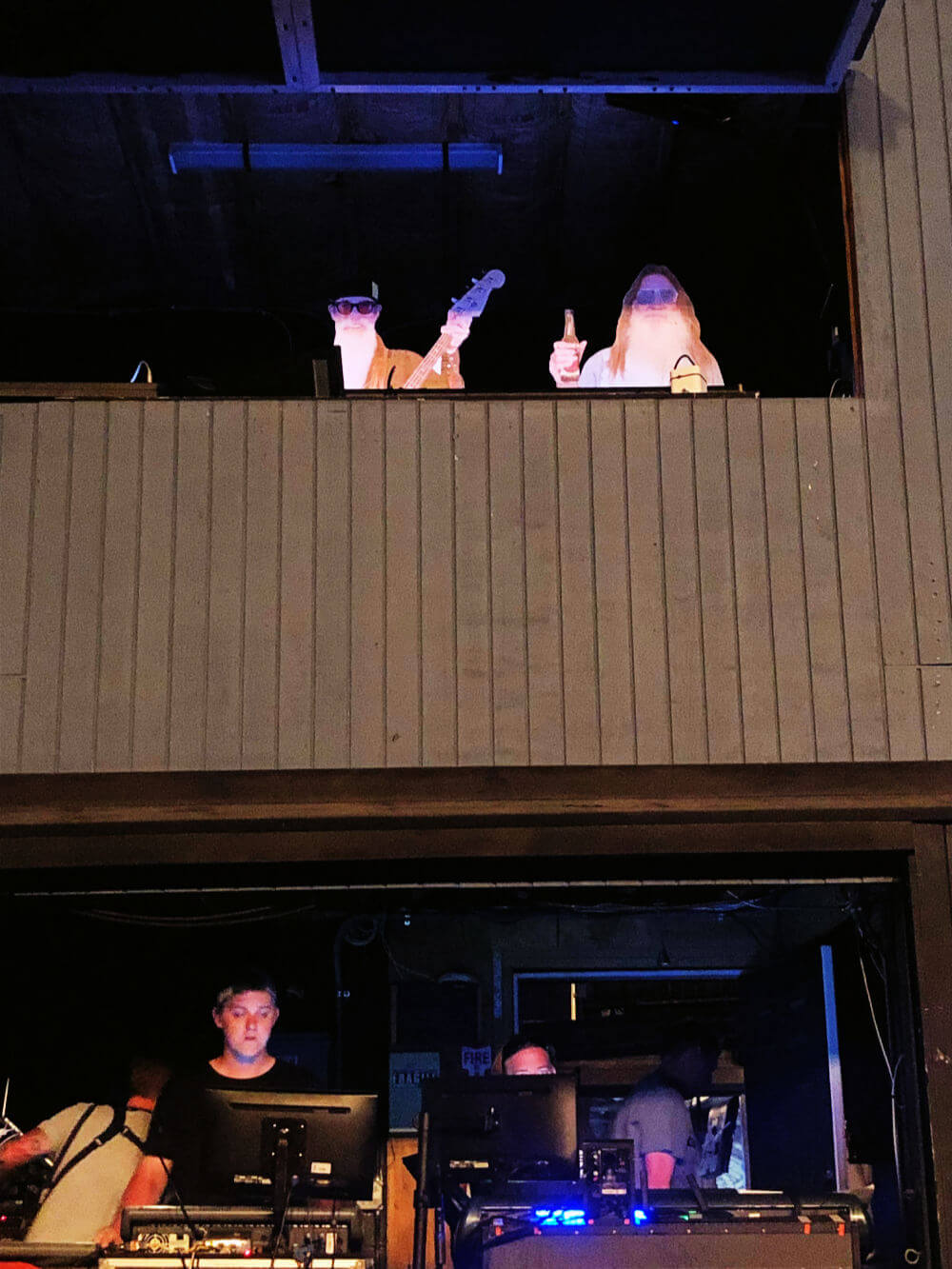 To see more of Hunsinger's custom portfolio, Click Here