After admiring Mona Lisa's smile at the Louvre in Paris, and sipping stein fulls of suds at the Munich Oktoberfest, Eddie proposed to Tara at Lake Þingvallavatn in Iceland on the three-year anniversary of their first date.
"September twenty-ninth is the anniversary of our first date…so I knew I wanted to do it that day, but I didn't know where," Eddie said.
An understandable dilemma for a wanderlust.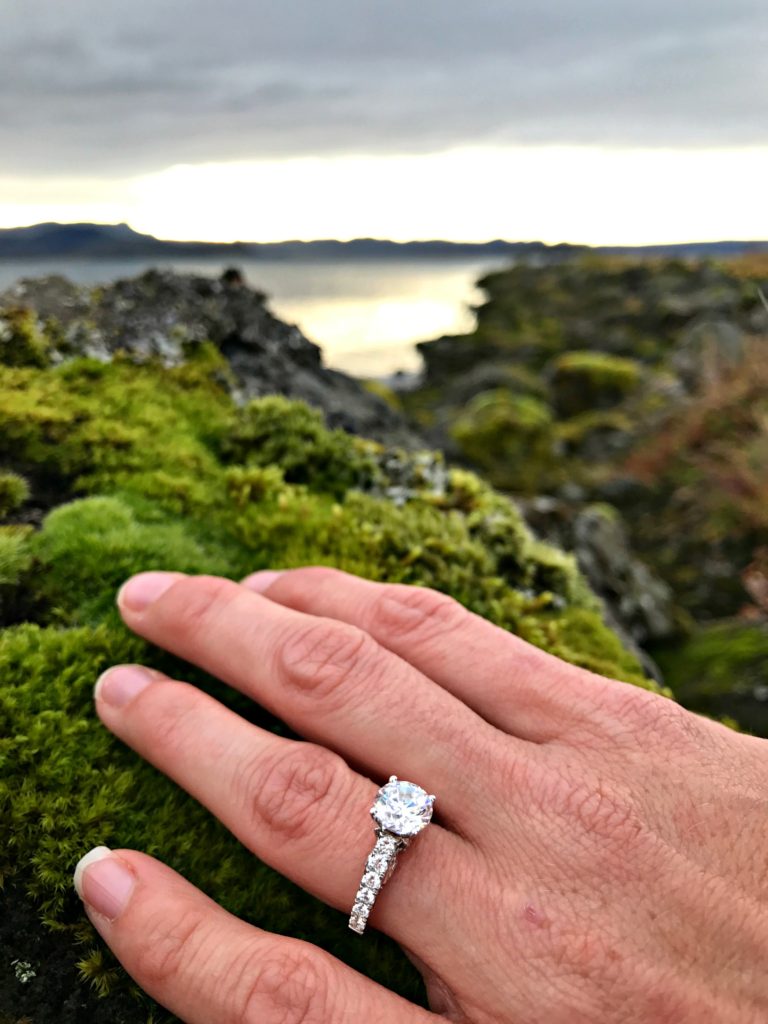 When Eddie and Tara first started dating, they'd be the last people in a restaurant, spending hours swapping travel adventure stories. It was only a matter of time before he gave up a drawer in his dresser and half his closet for her overnight stays.  A year later, they officially moved in together, and now they're planning a wedding, an intimate one in Colorado this year on September twenty-ninth.
"That way all our dates stay the same," Tara said.
Young and in love, Tara and Eddie are modern millennials with a good dose of old fashioned values.  A little timeless tradition, but on their own terms.
To ask for a first date, he called – no texting.
Before proposing, he asked her mother for permission.
When he presented her with a custom made engagement ring beside Iceland's largest natural lake on bended knee, it was a complete surprise to her.
Over the years, there had been many times she thought it might happen.  "I didn't want to get my hopes up," she said. "I'm not expecting a big grand thing, it's more of a commitment.  In all honesty, you could put a wooden band on my finger and I'd be happy as could be," she said.
Eddie had bigger plans.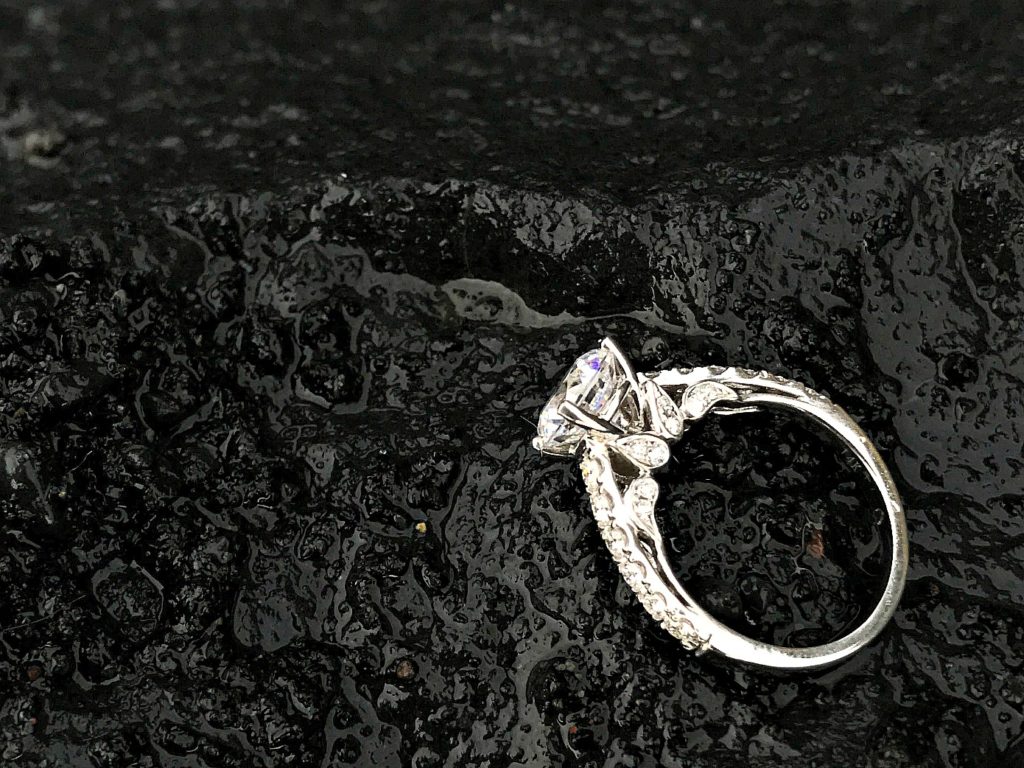 First stop – Paris
They set out on their trip to Europe.  The first stop was Paris, the city of romance.  
Tara thought, "If it's going to happen, it will happen in Paris….there's no way he's going to carry an engagement ring through Europe," she said.
She was wrong.
"I did make sure my hair, makeup and outfit were like, to the nines, just in case we were going to have a photo opp," she said.
While flying out of Paris into Germany, they were stopped and searched.
"You're kind of on edge traveling anyway…I had the ring, in the box, in my bookbag, in my carry on," he said noting the added stress of keeping the ring safely under wraps.
During the search, he became desperate to protect his surprise.
"I have a ring in my backpack!" he whispered to the security guard, using one hand to shield his lips from Tara's view and gesturing to the guard with the other.  
It was a close call.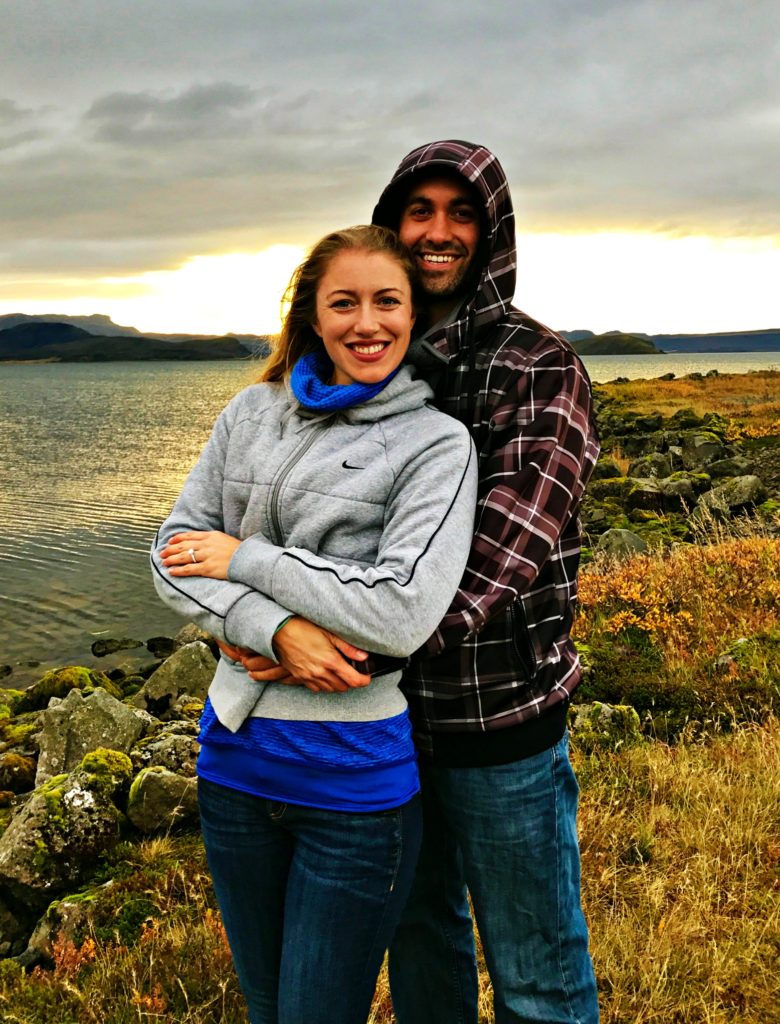 Second stop – Munich
Once in Munich, the pressure continued to mount for Eddie.  Although the ring was now safely stowed away, somehow, every conversation, even with strangers, turned to the same old question, 'after three years together, what are you waiting for?'
So, Eddie took action.  
Grabbing a hair tie from her wrist, he put it on her ring finger.  "You see this everyone, she's mine!" He said.
"Everyone had a good laugh," she said.  But she was satisfied. "I'm not taking this off until you replace it…this hairband is like a million dollars to me right now," she said.  
And she wore it for the rest of the trip, until they got to Iceland, where it was only a matter of time before Eddie found the right spot to pop the question.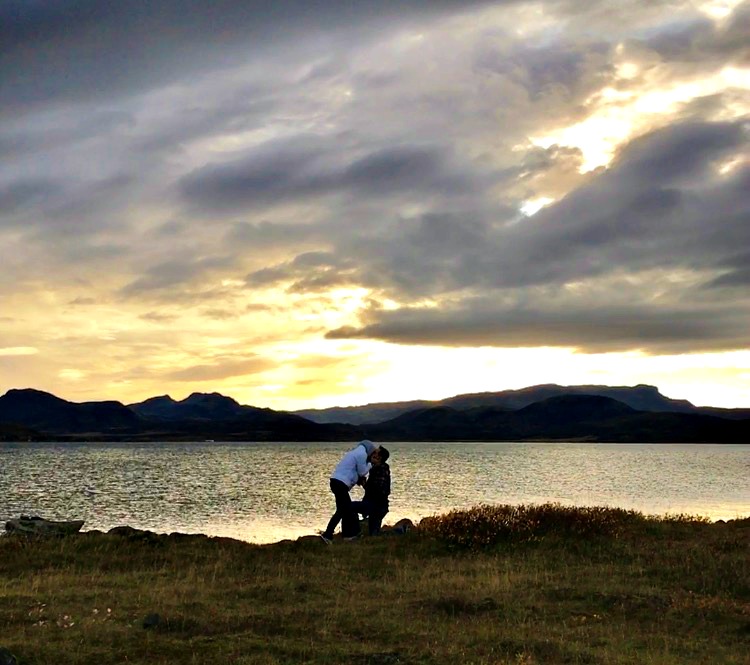 Final destination – Iceland
"Iceland is more our style," he said.
"Iceland was just so gorgeous," she said.  "It was just like rainbows everywhere, I swear, like every hour you saw a rainbow around the corner," she said.
A sign of good things to come.
They spent the afternoon exploring the natural wonders of Iceland and visiting some of its best-known waterfalls, like the historic Öxaráfoss in the Ax River in the ravine Almannagjá at Þingvellir National Park.    
Within  Þingvellir National Park, they stumbled upon Lake Þingvallavatn, a.k.a. "the big lake" or Lake Thingvallavatn.  Lake Þingvallavatn is a popular site for snorkeling and scuba diving, known for the cracks and faults around it, most notably the Almannagjá ravine where the Eurasian and North American tectonic plates meet.
Most importantly, they had the whole lake to themselves.   
"There were tourists at all the waterfalls and on our way to the last one we saw a little spot off next to the road, it was next to a lake, a little area, with nobody around," he said.  
It was on.
As the sun began to set, they walked along the lake.  "Do you know what today is?" he said.
Of course, she knew.  "Yes, it's three years since we went on our first date."
"Do you still have that hair tie?" he said.
"Of course." She said, pulling her hand out of her jacket to show him the hair tie was still on her ring finger.
"I think you're already due for an upgrade," he said as he dropped to his knee and reached into his pocket to pull out the box and finally reveal his secret cargo.
"Will you marry me?" he asked.
Her answer was yes.
"My hair was greasy, all wind blown from the waterfalls.  But it was so us.  Like, with nature, and exploring, and just being like our all-natural selves. I couldn't imagine it any other way. It was so special….My cheeks hurt by the end I was smiling so big."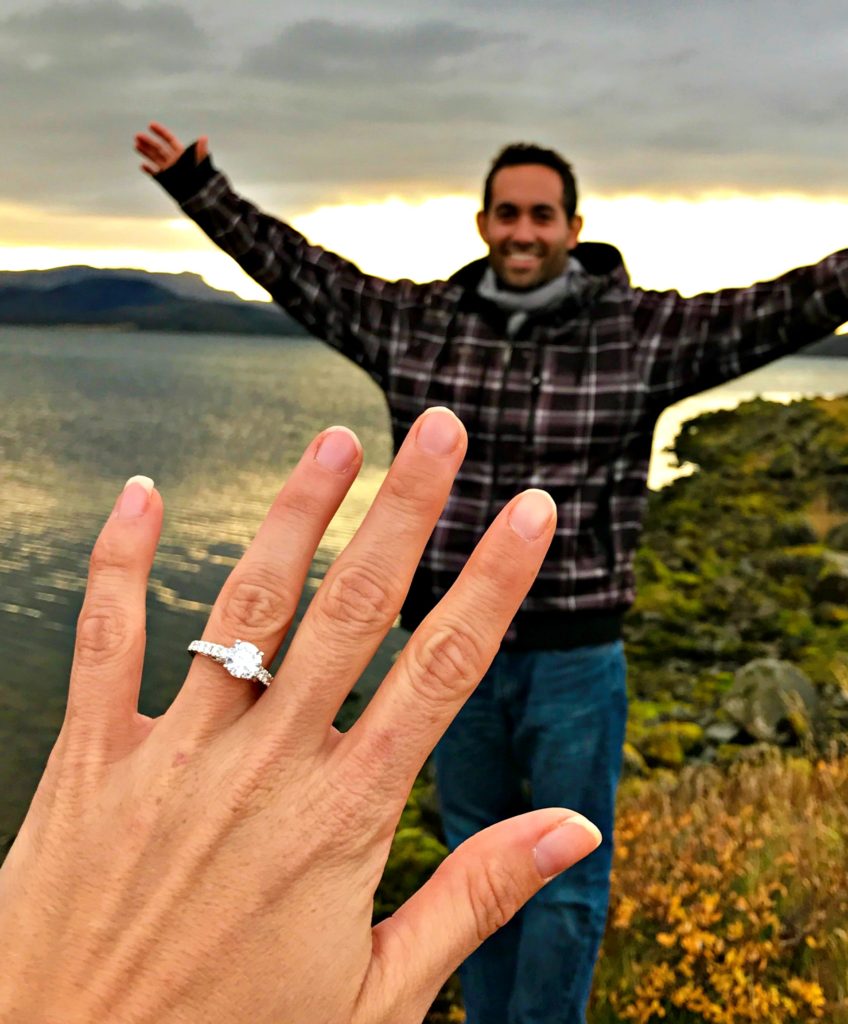 The ring
Tara is naturally bubbly, and when it comes to talking about the ring, she gushes like a bride-to-be should – and then some.
"He kind of went all out.  It's so beautiful, and like, pretty glamorous," she said.  "I love the fact that Eddie did this all on his own," she said.
"It's never a ring I would pick out for myself, or even expect to be treated to, but I love it.  I couldn't imagine any other ring on my finger.  The fact that there's a like little touch of nature with the little leaves on the side and sometimes it looks like a little butterfly in the center, I just,  it's so beautiful, I love it so much."
Tara says, when she's down, Eddie told her to look at her ring.  He said, "That's my love for you….No matter what's going on, what's happening, and if you're just having a tough day, just look down on that….that's my commitment to you and I love you.
To see more from Hunsinger's custom portfolio, Click Here