On a blustery, fall day, soaked in raindrops and tears of joy, Adam and Sarah took their vows in the presence of an officiant, a few sheep and an empty black church in Iceland.
The tiny church—called Búðakirkja and also known as black church—stands alone in a field of lava rock in the hamlet of Búðir. The original Búðakirkja was built on the spot in 1703 and was reconstructed in 1987. The Buðir black church is one of three black churches in Iceland, which are painted with pitch for protection from the harsh Icelandic elements.
Búðir is a small hamlet in Búðahraun lava fields in Staðarsveit, which is in the western region of Iceland, on the westernmost tip of the Snaefellsnes peninsula. The natural landscape of Iceland's Snæfellsnes peninsula is dreamlike and surreal with it's vast lava fields, ice-capped volcanoes, black and white sandy beaches, majestic glaciers and cliff-lined coast.
ABOUT THE JEWELRY

+ Hand sculpted 14K yellow gold and diamond engagement ring with 14K white gold compass mounted underneath the culit of the diamond.

+ Hand sculpted 14K yellow gold infinity twist women's wedding band.

+ Hand sculpted 14K gold men's wedding band with hand inscribed geographic coordinates of the proposal location.
Adam and Sarah, are passionate about exploring the world…together. It was important to them to have their wedding jewelry symbolize their adventurous kind of love.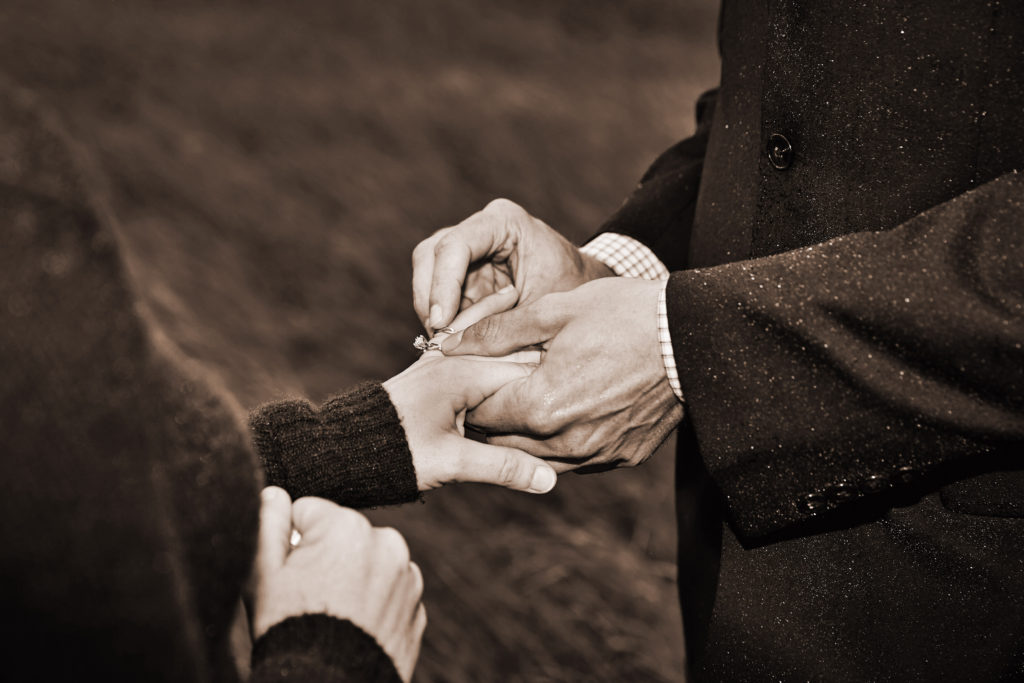 Adam proposed to Sarah with a custom engagement ring–a band of gold hearts topped with a hidden compass mounted underneath the diamond. Sarah chose an infinity knot design for her wedding band and with Hunsinger's guidance, Adam opted to inscribe the geographic coordinates of their proposal location into his own wedding band, himself.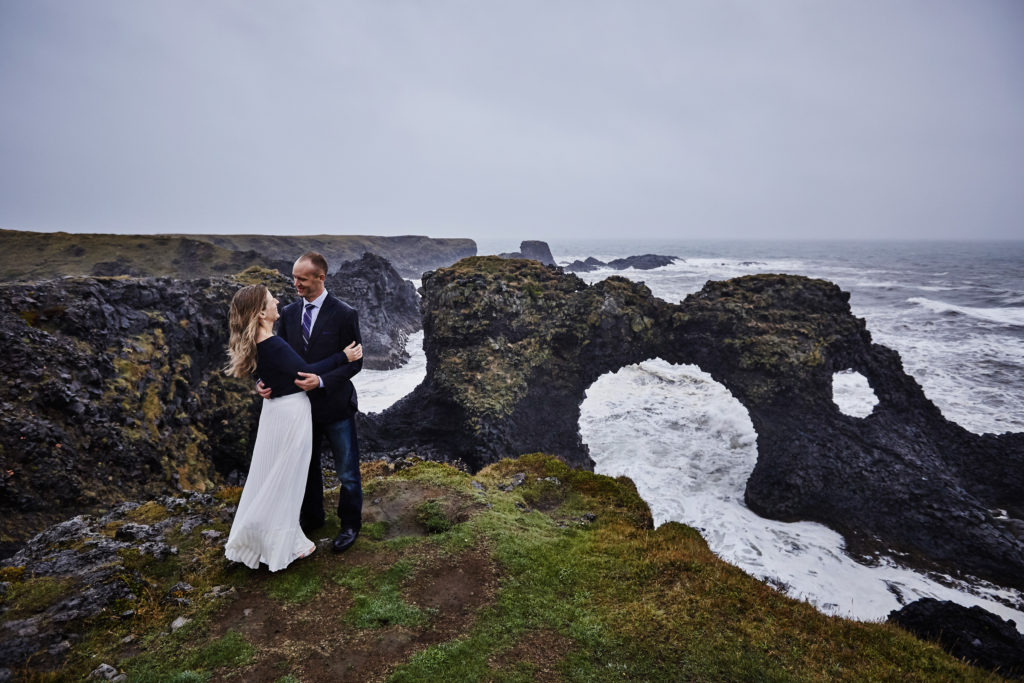 "The ability to incorporate travel into our rings made the rings a part of the experience. Greg's artistic ability to merge our thoughts and symbolism made the rings part of our bond. When we placed the rings upon each other's fingers on a rainy day in Iceland, it was the culmination of a great engagement experience and the beginning of a new chapter with many more adventures together. Greg's work will always be a part of us."—Adam C.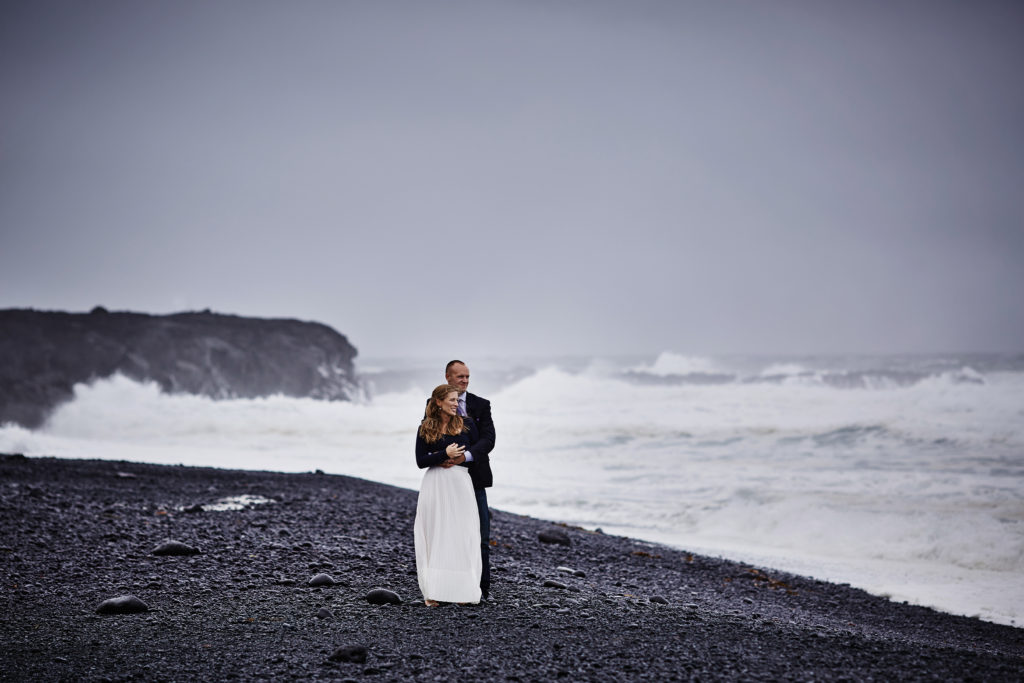 Congratulations Adam and Sarah! We are honored to be a part of your adventurous journey!
Click Here to view more about how Adam and Sarah's wedding jewelry was created.
Click Here to view a snapshot of Hunsinger's custom portolio.
Click Here to view client testimonials.